Exeter Fine Crafts is celebrating its 50th anniversary all year long! Below is a special video created for us by Exeter TV98!
We have many other special events planned throughout our golden year! Celebrate with us! Sign up for our newsletter HERE to stay up-to-date about our latest class offerings and celebratory events.
Below are images from both our Free Youth Workshops: "Create your own Marionette Puppets" and "Self-Portraiture" classes!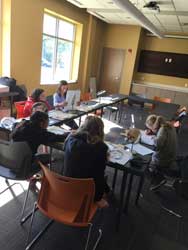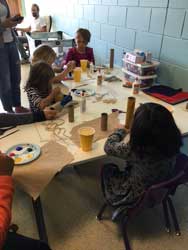 If you have questions about our upcoming events,
please call us at 603-778-8282 or e-mail us at: info@exeterfinecrafts.com.
Thank you for your interest!
Exeter Fine Crafts • 61 Water Street, Exeter NH 03833 • (603) 778-8282 • info@exeterfinecrafts.com

Gallery Hours:
Mon, Tues, Wed, Fri, & Sat 10 - 5:30
Thursdays 10 - 7 • Sundays 12 - 4

&copyExeter Fine Crafts. Individual works &copy by the respective artists
ALL RIGHTS RESERVED, including the right to reproduce this website or portions thereof in any form whatsoever.